Valentine's Day is just around the corner. Everyone's thinking about love and relationships (and chocolate).
But finding someone you can have a strong, loving relationship with is hard.
Knowing where to find them, how to connect, and how to keep the relationship strong - these are issues that cause confusion and stress for a massive number of people, especially at this time of year.
They're all desperately looking for answers that help them find love.
If you're in the relationships and dating niches, or want to be, this is the perfect time
to build your audience
and
drive traffic to your offers
.
In order to do that, you need interesting, well-written content that helps your audience solve their problems. There's only one problem.
Interesting content doesn't create itself
. It takes time.
You have to research what topics people are interested in.
You have to locate keywords that tell you how people are searching for those topics.
You have to come up with ideas for articles based on your research.
You have to write the articles.
You have to edit the articles so they don't have mistakes that will harm your credibility.
And then you actually get to put the articles online and start driving traffic to them.
That's hours of your time and whole lot of work.
It's fine if you love writing more than life itself, but what if you actually want to have a life?
Or what if you'd rather just focus more on the marketing side?
Well, if you're me, you'll do the writing. I'm Kate Semple, writer, English teacher, and internet marketer. I write so you don't have to. And having actually
been
the grammar police, I can promise you that any writing you get from me will be of the highest quality.
If you're not me, you would probably rather
save that time and effort
for activities you like better than writing. That's why I've created for you the
Finding and Keeping Love PLR Pack just in time for Valentine's Day.
In this pack,
you'll get:
in honor of Valentine's Day, not 10 but 14 done-for-you articles on dating and relationships
2 bonus articles about Valentine's Day gifts for her and him - great for Amazon affiliates!
20 quote graphics to get your social media audience engaged, each featuring a different love-related quote
500+ keyword suggestions with search results so you can save time on keyword research
The normal price for this pack would be $24, but for my fellow Warriors,
I'm offering it at more than 50% off.
You'll
only pay the low price of $10
for everything. Click below to get started immediately!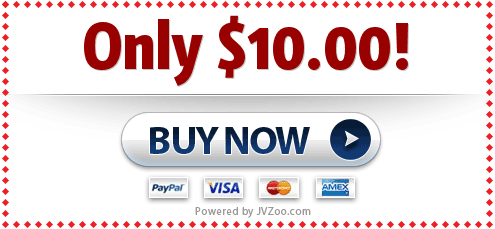 You can use the articles as blog content, in emails, or mix and match to make an endless variety of different reports. Here's a look at the topics that are covered:
How to Know You're Ready to Date Again (784 words)
How to Meet Someone When You're Sick of the Bar Scene (732 words)
How to Attract a Man You've Just Met: Three Easy Steps (928 words)
Is He or Isn't He? How to Know If a Guy Is Into You (926 words)
How (Not) to Attract a Woman When You First Meet Her (1,118 words)
How to Know If a Girl Is Into You Before You Ever Talk To Her (645 words)
Confidence or Arrogance - How to Attract a Woman Without Being an Ass (743 words)
Taking a Chance: How to Succeed at Dating When You're Shy (1,409 words)
How Not to Get Stuck in the Dreaded Friend Zone (And How to Get Out If You're Already There) (968 words)
Eight Powerful Tips for How to Keep A Guy Interested (637 words)
How to Have Great Communication When You're Dating Mr. Silent Type (828 words)
Does He Really Love Me? In Search of Those Three Little Words He Hasn't Said (739 words)
How to Know If You've Found The One (527 words)
How to Create Your Happily Ever After (811 words)
Bonus: What to Get a Guy For Valentine's Day: Suggestions for all Stages (687 words)
Bonus: The Perfect Gift for Any Stage: What to Get a Girl For Valentine's Day (784 words)
Bonus: 14 Creative Ways to Say I Love You (652 words)
As you can see, these are
longer articles with the kind of content people are searching for
.
Each one can be broken down into smaller sections when you need shorter content (for emails, etc.).
Aside from the two gift articles, they're not specifically tied to Valentine's Day, so they'll give you ready-made content all year long.
So what will it be?
Hours of research
- easily 4-5 hours for this number of articles, quotes, and keywords
Hours of writing
- this pack contains over 13,900 words. How fast do you write?
Or....
Done-for-you content
- including bonuses, you'll have 17 articles to use however you need
Done-for-you social media quotes
- post them on Facebook, Pinterest, Instagram, etc. and get your audience sharing
Done-for-you keyword research
- choose the search terms you need to get traffic to your content
And it's all
more than half off - just $10
. But Valentine's Day will be here before you know it. Don't miss this perfect window for getting your content in front of an eager audience. Click below and get started today!