[AMAZING] $50,550 Profit In One Month Doing PPV Marketing

That's not a typo. It's really possible and my buddy Jeff is doing it!
Testimonials
Originally Posted by NeilMoran
I've just bought and read this guide and I think it's quite good, I'm not new to PPV but did pick up a couple of nuggets...
Originally Posted by TrishOleary
Just purchased and I am very excited to read thru and start some PPV campaigns up again, didn't do to well in the past on PPV so looking forward to another run.

I trust ANYTHING that Will recommends.

Peace, Love and Abundance


Trish
Originally Posted by Marcus C
Hey Will & Jeff,

Thanks for putting out a great guide on PPV marketing. There's some fantastic information and tips in here that will really help people out.

PPV traffic has so much potential and it's a great place for newbies to start, providing they have the right guidance, and this course offers that!

Thanks,

- Marcus
Hello Again Fellow Warriors,
I've partnered with a PPV marketing expert on this guide who is really doing these huge numbers. The guide is just shy of 50 pages and full of tips and tricks that you will not want to miss. I normally don't get this excited about PPV marketing, but I am for this one!
I've gotten a lot of requests from people on how to master PPV marketing, I used to run PPVCoach.com and CPVCoach.com way back in 2008-2009, (before it became really popular), but had stopped doing it because I was focussing on other traffic sources like PPC, Media Buys and Solo Email Ads. However, this guide has me pumped to jump right back in.
Jeff is the author and he's kicking butt at PPV marketing right now. I asked him to partner with me on this one because I love helping others succeed and love partnering with experts in their fields. That's what Jeff now is, a PPV marketing expert.
This 48 page guide will walk you through how to make a ton of money using PPV marketing!
I know, I know, where's the proof right? Well I'm skeptical as anyone and honestly if Jeff weren't a member of one of my coaching sites and I hadn't seen him progress over the years, I would skeptical of his numbers too! But I saw it with my own eyes. He went from working a day job to quitting because he did things right. Anyhow, here's a couple screenshots of his earnings, see for yourself:
April Stats Screenshot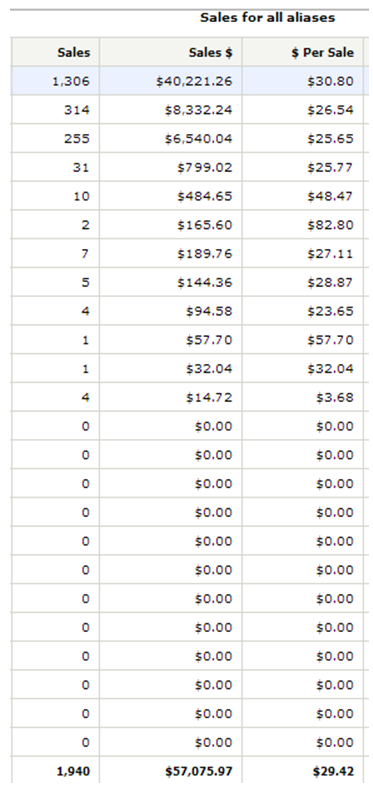 May Stats Screenshot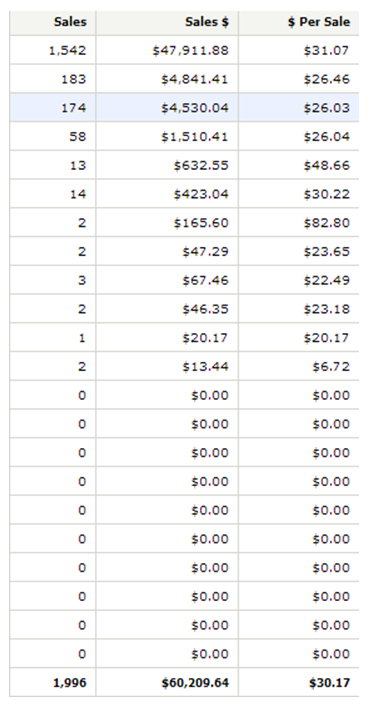 Payments Received Screenshot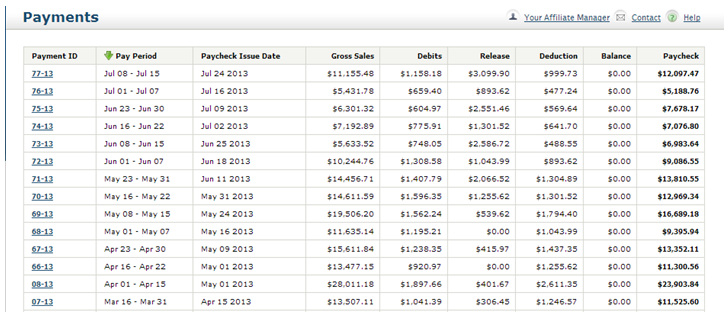 This Is For Affiliate/CPA Marketers! You Do NOT need your own product or service to do this.
This is a 48 page guide shows you exactly how to be successful with PPV & CPA Marketing once and for all.
Learn from a pro who is doing what he's showing you...
Download it now and start immediately.
This guide is not your typical guide. Jeff shows you a couple tips and tricks in this guide that will really open your eyes. He has spent a lot of time and energy perfecting his methods and it shows in the high quailty of this guide. I am very impressed with how much Jeff knows now and how he went from struggling CPA marketer to quitting his day job to pursue this full time. I don't want to give too much away from what's in the guide, but man it's good stuff!
Those Who Can't Do Teach...
That phrase is such baloney. Teachers have to be able to do the things they teach or why on earth are they teaching it!?!?! I've been "teaching"/coaching people online for over 5 years now and I do what I teach. This guide will prove that to you.
Who should buy this guide?
People who want to promote CPA offers using PPV Marketing
People who really want to finally succeed using CPA & PPV
Action takers
People who do NOT give up easily
People willing to start small & reinvest right back into their campaigns
People who love step by step guides
What this report is not about:
Search engine optimization
Pay Per Click
Media Buying
WSO selling
Outsourcing
Offline marketing
Who should NOT buy this guide?
Advanced PPV marketers who are looking for him to reveal his niche
Advanced PPV marketers who should be focusing on their campaigns instead of seeking shortcuts
People who need a refund policy to buy $7 guides
People looking for secret blackhat tips or shortcuts
People who never take action
People who give up easily
People who buy things then instantly return them saying "I already knew that"
People who are on a neverending mission to find and swallow that ever elusive, (and non-existent), magic pill
Anybody who wants a push button solution
Anybody who really believes you can make a fortune by working 4 hours a week, (hint: that is complete baloney)
People who hate step by step guides
Anybody who prejudges without even attempting anything
Anbody who is generally negative and overall not a pleasure to be around!
This 48 page guide is full of actionable content for how to succeed in CPA & PPV marketing in 2013
I stand behind this guide 100% and having trained over 10,000 pay per click marketers over the past 5.3 years, I know what works and how to do it right. Jeff shows you exactly how in this up to date guide.
So how much are we charging for this awesome guide? Hardly anything. It's $7, that's insane for what you're getting. The price will go up by $0.10 every 10 sales, so jump on it now.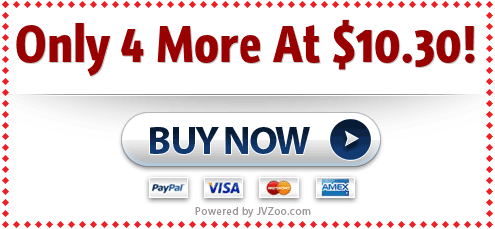 WARNING
This is not an all encompassing guide to every detail of PPV marketing. It's not possible to fit that into a 48 page guide. It's a guide written by someone who is ultra successful and has two purposes. First to introduce you to the PPV marketing world. Second it's meant to give you the motivation to achieve the high numbers that he has. You cannot buy any guide and instantly expect to be making the same as the person who wrote the thing. You have to put in the work. So if you're looking for fly by night shortcuts, don't buy this please. If you're an ultra experienced PPV marketer and feel that a $7 guide should cover every single aspect of PPV marketing in excrutiating detail, then please don't buy this guide. You don't get a 16 oz sirloin steak for the price of a happy meal! PPV campaigns take time, effort, patience, motivation and money to make them work. This guide is a solid foundation for starting down that path. I hope this eases any concerns people have!
How Do I Get It After I Buy?
Once you purchase the guide, you will get an email with instructions to login to jvzoo.com. That is where you can download the guide from at anytime. I know some guys were confused as to how to get the guide but the email from jvzoo is the way!
IS THERE AN OTO?
YES, there is one and you
DO NOT NEED IT
to make this work. I would not really call it a one time offer either, more of an upgrade to the system using a tool to save time. It's not the typical thing where a page pops up, it's written into the guide in the section talking about it. (hard to explain but it's in the guide.) It's a time saving trick that Jeff uses everyday to manage some of his PPV campaigns.
WE LOVE TESTIMONIALS
If you enjoyed this step by step guide and think others would benefit from it, please post a testimonial in this thread!
These are totally optional of course.
Jeff has done his best to cover as much as he can for the price we're charging.
WE DO NOT OFFER REFUNDS
WE DO NOT OFFER REFUNDS. The information you are getting is worth way more then $7. If this no refund policy bothers you, then that's good, you're the person we don't want buying this product. We have to take risks in business to get ahead. People who can't do anything without a refund guarantee never make it online. They're not programmed to be risk takers. There is very little risk, (if any), in buying this WSO. But if you need a "no questions asked refund policy" before you buy something, stick to your day job, you're going to be there until you retire.
We understand as well that some people do not like this no refund policy and they let me know in the past about it. That's cool, everyone has different opinions and we have no problem with hearing yours!
Bottomline, do not buy this if you're planning on asking for refund ever. We cannot make that any clearer.
Buy purchasing this guide you agree that you have read this NO REFUND policy and will abide by it. So please do not email me in 2 weeks asking for refund because you only bought the thing to share it on some pirate site.
I hate to sound harsh but I had someone make me reword my old refund policy so I want to be as crystal clear as possible to avoid ANY issues in the future.
Thanks!